Kakko-chan Festival — Katsuko Yamamoto Lecture
May 14, 2017 @ 4:15 pm

-

5:30 pm

EDT

$30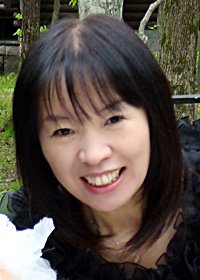 It is unbearable for me to think that you have thoughts but cannot communicate to others, even for as short as one second. I have worked in special needs schools for a long time. Consequently I have learnt through my children with special needs that, even if one looks unconscious, everyone has feelings and thoughts. And what is more, they can hear, see, and understand everything. Another thing they have taught me is that the human body and brain have tremendous powers of recovery. If you do not give up, communication is possible and they will be able to recover. I think it is very true.
However, I am afraid that it is not common knowledge in our society. It is unbearable for me to think that some patients cannot communicate, and have to give up the recovery process, only because the carers do not have the information and know how.
— Katsuko Yamamoto, Author and Special Needs School Teacher
Katsuko Yamamoto Films, Lectures & Dinner Reception
Katsuko "Kakko-chan" Yamamoto, the subject of the documentary film, "Miracle of the Gifted Quarter," is coming to New York to give lectures and present her films at "The Kakko-chan Festival." While "Miracle of the gifted Quarter" has had showings many times at CRS and in NY, Kakko-chan will introduce some of her other films, along with accompanying lectures.
Kakko-chan was trained as a special education teacher, and she is someone who can easily connect with each student to find their abilities and draw them out. She was loved by all children in the school and inspired them to return that feeling, to give that love back to her.
On the train one day, she encountered a scene where a Yakuza (Japanese mafia) was threatening people. She went to the Yakuza, hugged him and said to him "Don't be afraid anymore. You're gonna be alright." Since then he has kept in touch with Kakko-chan. Her unconventional love embraces everyone.
Please come to meet Kakko-chan, and enjoy her talk and speak with her!
Payment Method: PAYPAL or Check
Contact: kakkofesta@gmail.com or 914-703-8018
5/13 Saturday
1:00pm  Film "Blazing A New Trail" $20
3:00pm  Lecture by Katsuko yamamoto / Recovering from Locked-In Syndrome Project$30
Dinner Reception with Kakko-chan
Empire State building 75F
5/13 Saturday 7:00pm  $65
Catering by Tama's Kitchen
Please make a reservation by May 7th with your full name and full payment. Without the full-name reservation, the Empire State Building security will not allow you to enter the 75th floor.
5/14 Sunday
1:00pm   Film "Miracle of the Gifted Quarter" $15
2:20pm   Film "The Universal Principle" $20
4:15pm   Lecture by Katsuko Yamamo    $30
Katsuko Yamamoto was born in Kanazawa in 1957. After graduating from the Chemistry Department, Faculty of Science, University of Toyama, she has been working at special needs schools in Ishikawa Prefecture. The message, in her books and talks, is filled with love and affection, and is spreading through out Japan. It touched not only children's hearts but also adults who had been closing their hearts and minds. It also worked wonders to these people who have opened their hearts. The documentary film "The Miracle of the Gifted Quarter – Life's Truth Revealed -" is the film about her activities. This film has been shown by volunteers in more than 1000 places including 14 different countries so far. She is creating warm relationships with readers of the mail magazine called "Miyapu Diary – the Bridge Between Our Hearts" which is sent to the readers every day. Her publications from Sango Kan (Publisher) are "Honto no Koto Dakara (Because it is the Truth)", "Yuuki-kun no Umi (Little Boy Yuuki's Ocean)", "Majo Mona no Monogatari (The Story of Mona the Witch)"; from Arisu Kan (Publisher) "Kii-chan (Kii-chan)"; from Sunmark Shuppan (Publisher) "Te o Tsunageba Atatakai (When You are Connected, it is Warm)"; and many more.
BLAZING A NEW TRAIL
dir. by Yasuko Iwasaki • 2013 • Japan • 90′ documentary
Toshiya Miyata, who is called Miyapu, suffered a brainstem hemorrhage. He was supposed to remain in a state of locked-in syndrome and not regain consciousness and he would never move, like in a vegetative state. But he is gradually recovering with the help of his friends. We have not recognized many possibilities yet. I believe this film encourages a lot of people. Despair turns into hope. The hope starts playing beautiful symphonies.
MIRACLE OF THE GIFTED QUARTER
dir. by Fumiko Irie • 2007 • Japan w/ English subtitles • 65′ documentary
Katsuko Yamamoto who was a teacher of physically and mentaly challenged children discusses some of her wonderful experiences with these children. There is also commentary from authorities on archeology, medicine, and other sciences. Although we tend to think of physical and mental impairments as handicaps, this film tells us that all of these limitations actually have a very special purpose for everyone. Every person exists because he or she is needed. This heartfelt documentary tells us about these truths, and the beauty of all life.
THE UNIVERSAL PRINCIPLE ~How everything is created in love~
dir. by Yasuko Iwasaki • 2009 • Japan w/ English subtitles • 96′ documentary
Why do flowers know the time to bloom? Why can a pupa become a butterfly properly?
How does the rain fall, how and why … … While chasing that wonder
I started to think that there was a "promise" behind everything
"Promise" makes us to encounter
Focusing on an interview with Kako-chan "What is to live" "What is death" I will approach the secret of the universe